Modernize Data Security Through a Proxyless Architecture
Fully managed as hosted SaaS or deployed in your cloud — TrustLogix is flexible enough to suit your needs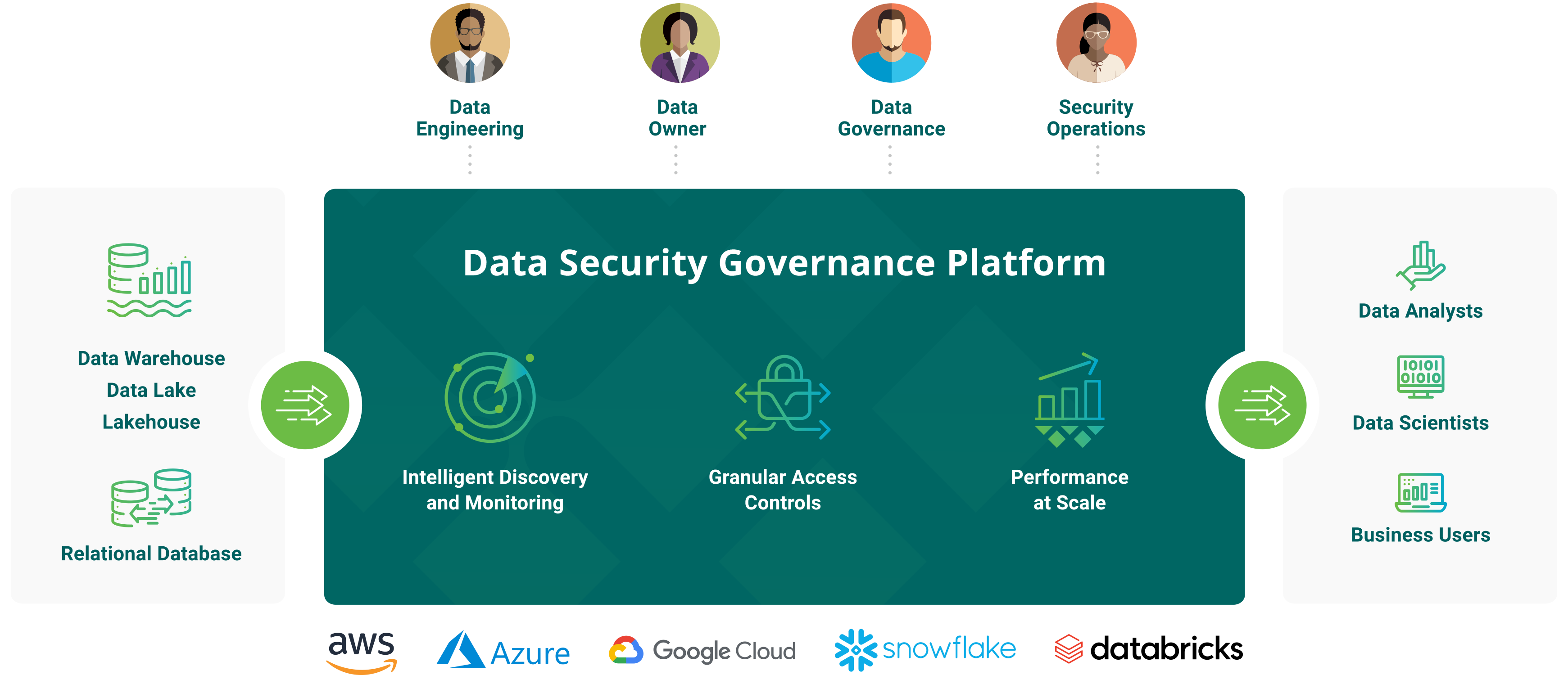 Make smarter decisions—automatically
Gain total visibility into data access risks, and receive actionable insights and recommendations to resolve them.
Total control on every level
Develop, deploy, and easily enforce granular access controls and data masking at the row and columnar levels—ensuring that privacy and compliance requirements are easily and consistently met.
Granular access and privacy control management

Secure the entire data pipeline—from ingestion to usage
Re-certification

Continuous enforcement of least privilege principles
Privacy preservation

Apply privacy and anonymization security at data ingestion to securely load data in Snowflake, define privacy policies and enable transparent access to rightful data owners
Data security that grows with your business
Maintain accurate, efficient security operations at scale using a proxyless, agentless architecture that never touches your data and scales with your data ecosystem.
Democratize Data Security to Accelerate Business Innovation
Ensure least privilege access principle from data pipeline ingestion to consumption
Don't let growing data volumes and complexity slow you down
Meet privacy and compliance requirements like SOC2, SOX, and GDPR with ease
Additional Resources for Your Cloud Ecosystem
Complete visibility into the AWS data platform to determine where your data is stored, how it is secured, and who has access to it.
Efficiently mine analytics insights within the Snowflake data cloud while addressing the full spectrum of your risk and compliance requirements.