Manage Data Security Posture and Access Controls Across All Your Cloud Environments
TrustLogix is a unified access control, risk management, and compliance platform that gives users frictionless and granular access to your data across all your disparate clouds.
Enable Frictionless Control
Data remains in place
We don't lock you in
No proxy or agent
Zero performance overhead
Data access monitoring
Policy recommendations
Rich audit evidence
Proactive alerting
Enforce data access controls
RBAC, ABAC, and entitlements
Eliminate dark data
No code cloud administration
Business-security collaboration
Streamline data access to hours
Open integration with no friction
Simplified Security for Your Cloud Data
"It has really removed some of the friction and complexity we had of working with different data consumption channels by providing a single-paned solution to manage access to data"
Realize the Benefits of Business-Security Collaboration
Different stakeholders have their own objectives and need varying levels and types of access to enterprise data. TrustLogix empowers all your stakeholders to collaborate to maximize security and productivity.
Data Owner
Safely democratize data across your organization to accelerate business progress and outcomes
Data Engineering
Eliminate the complexities of multiple clouds and platforms to easily translate policies into clear role-based permissions
Data Governance
Improve the consistency of data use across the organization and create trusted data that's an asset to your business
Security Operations​
Easily establish consistent data security policies and fine-grained access controls across all clouds and data platforms
Data Consumer
Turbo-charge productivity with on-demand access to datasets and flexibility to leverage any data access tools
Focus on Securing Data Access, Not on the Cloud or Platform
Regardless of your unique implementation mix of data lakes, warehouses, and transactional databases, TrustLogix provides a uniform language to manage the data access with no code or specific expertise. Here is a sampling of the most common integrations we support.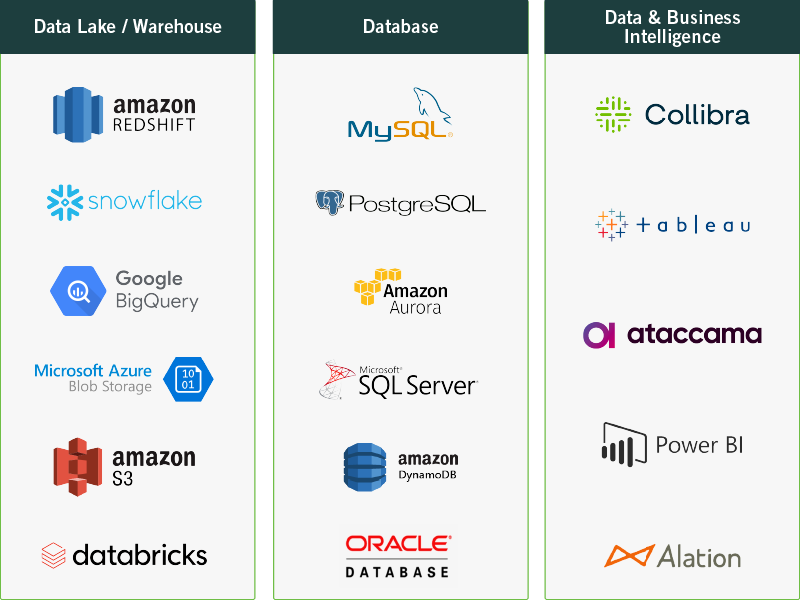 TrustLogix integrates with Amazon Redshift row-level security (RLS) to help data owners express granular data entitlements in business terms and consistently enforce them.
Debu Panda
Senior Manager, Product Management, Amazon Redshift
TrustLogix's monitoring and alerting stood out as clear differentiating factors from other vendors.
Chief Data Architect
Top 5 European Bank
The product has an impressive list of capabilities and the product features resonated with us.
Head of Data Analytics
Multinational Healthcare Company
TrustLogix gives us the cloud-native architecture to solve [the data access and governance] problem by allowing security to mandate the framework, letting our data stewards define the policies that govern their data while securing it at the source so it scales without proxies or agents.
Jerry Kowalski
CISO Americas, Jefferies
Two things stood out for us about TrustLogix. First, the problem they are solving resonates strongly with our approach to data security and governance. Second, they are extremely willing to partner with their customers to truly understand the root problems we're trying to solve and then innovate on the correct solutions to those problems.
Director of Privacy and Infrastructure Engineering
Global Top Three Social Network
TrustLogix has reduced our time-to-value for data access from days to minutes - allowing us to drive digital transformation forward
Data Architect and Enterprise Data Lake Lead
Global Investment Bank
We found that it's not just that TrustLogix did not slow down our development efforts, it actually helped us accelerate our project by enabling collaboration and transparency that would take us weeks of meetings to resolve.
Director of Privacy and Infrastructure Engineering
Global Top Three Social Network
TrustLogix allows us to unify policies that govern fine-grained access control to data across multiple clouds which is critical. They also give us observability into how policies are being flexed which our cloud providers aren't able to give us even for their own native services.
Head of Cybersecurity Product Management
Multibillion Dollar and Publicly Traded Consumer FinTech Company