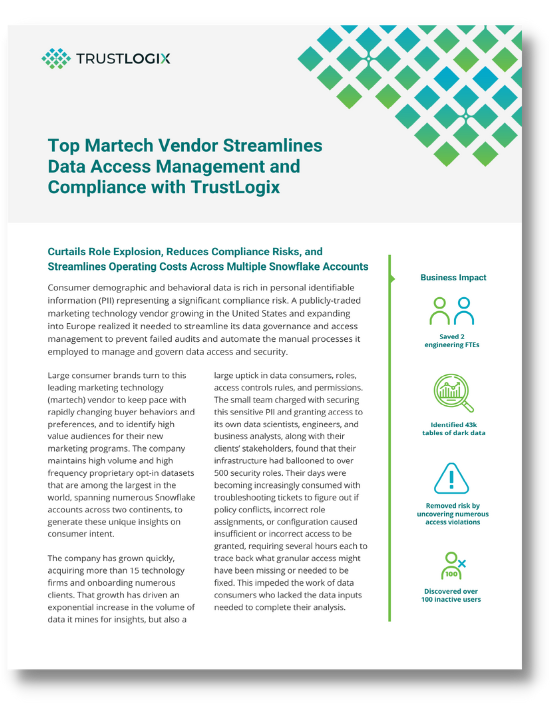 Case Study
Top Martech Vendor Streamlines Data Access Management and Compliance with TrustLogix
Discover How TrustLogix Controlled Roles Explosion and Reduce Data Security Risks
Data is vital to driving business growth, especially for consumer-facing industries that must stay attuned to rapid shifts in customer buying behaviors.
To serve its rapidly growing B2C client base, a global marketing technology (MarTech) vendor added more Snowflake cloud accounts to handle its exponentially increasing data. Then its user roles exploded and tech debt began to accumulate.
Learn how the company used TrustLogix's data access management platform to control roles explosion, reduce its compliance risks and streamlined its data security, access and governance processes.