TrustLogix Free Trial
Start Auditing your Data Security Posture and Managing Access Control Today!
Get started and have TrustLogix audit your data security posture and identify issues and gaps within 30 minutes, without seeing or touching the data itself.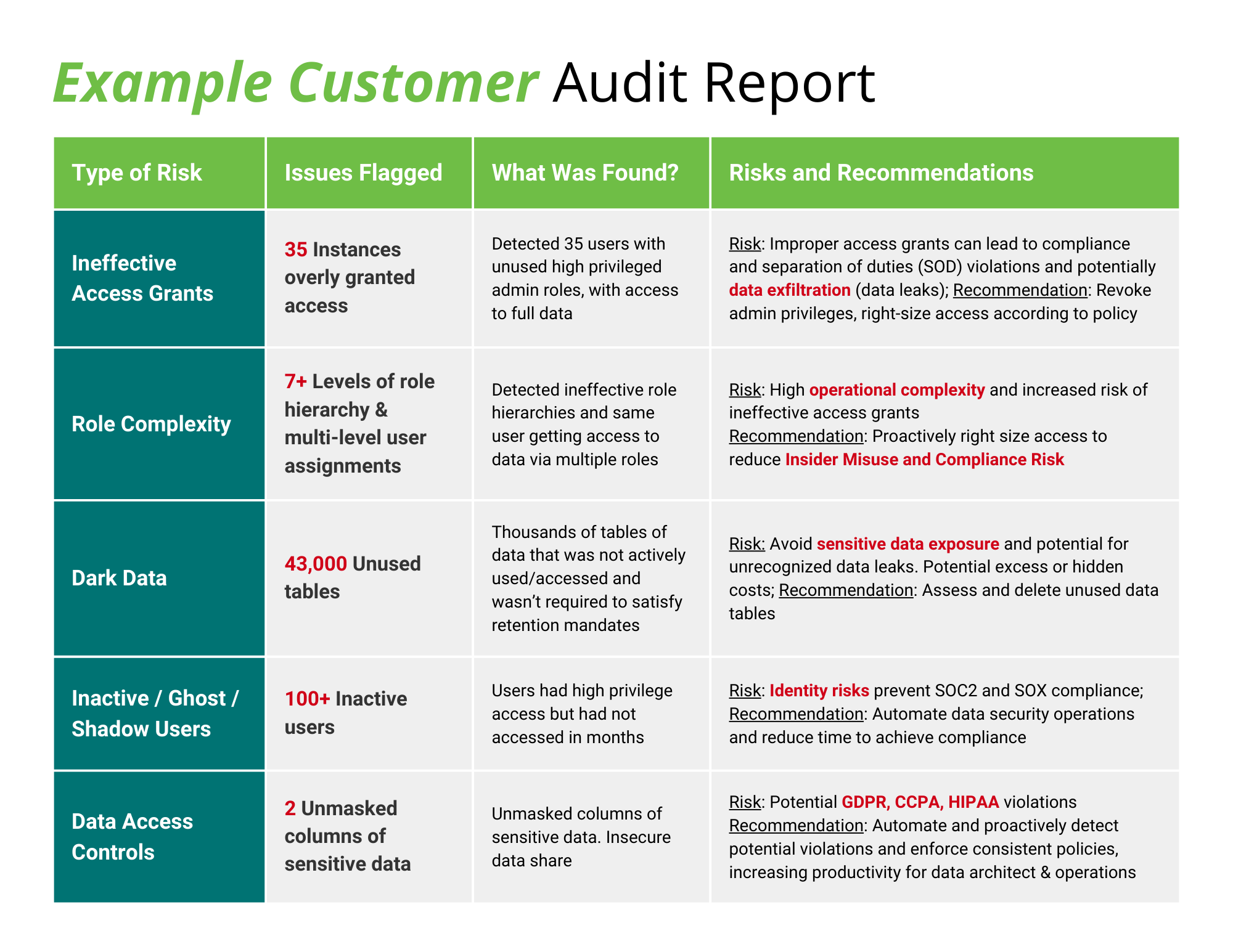 Get Started
Fill out the registration form to get started! TrustLogix is SOC2 Type 2 Compliant, no agents or proxies, requires read-only metadata access and does not see or touch the data itself.
Manage Your Data Security Posture Across All Clouds and Data Platforms